Clubs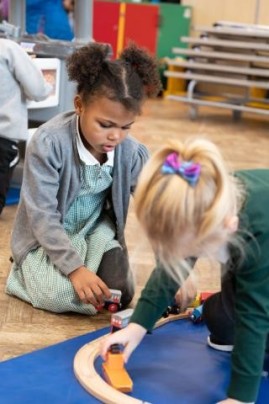 Our Breakfast Club is open every day from 7:45am until the start of school and a whole host of healthy food options and activities are available.
Breakfast Club is bookable via ParentPay at a cost of £2.50 per child and £2.00 for each younger sibling. All bookings should be made by 2pm the day before you would like your child to attend.
We are delighted to announce that our Breakfast Club has been awarded Gold in the Healthy Choice Award! The Healthy Choice Gold Award is the highest level which can be awarded and we are thrilled that our Breakfast Club has been given the recognition it deserves!
If you would like to make payment using childcare vouchers, please contact the school office.

Following the success of the sports clubs run by ACE this term, we are happy to announce that we will continue this collaboration next term. Jamie and his team have offered to continue running sports clubs for many pupils and we hope this will become a permanent offer. As these clubs' benefit from experienced, trained coaches we charge a small fee for the sessions.  
This term Ace will be running the following clubs afterschool:
Year 1 & 2 Multisports
Year 3 & 4 Boxercise
Year 5 Multisports
After School Club runs daily from the end of school until 6PM. 
We pride ourselves in delivering a fun, happy and safe place for children to freely play with their friends, take part in activities, art and craft, sport, chill out or enjoy the variety of toys and games available. We encourage children to try something new, but understand that not every activity suits every child so an alternative is always available.
A healthy snack is provided, details of which can be found on our website.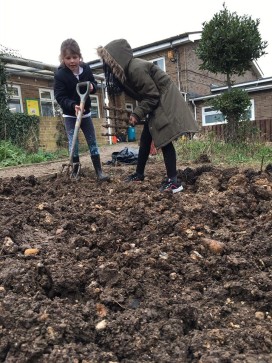 Our School gardening and eco club introduces children to growing food crops, tending the garden and exploring the school grounds. Children also experience looking after the school orchard and eating what they find there.
Our Spanish Club is a fantastic opportunity for children to learn Spanish in a friendly, social and flexible environment. 
Through art, games and performing arts, Spanish Club encourages children to develop speaking, listening and reading skills along with a positive attitude towards languages and other cultures.
Our Spanish Club runs on Tuesdays 3:30pm - 4:30pm for Years 1 & 2 and Thursdays 3:30pm - 4:30pm for Years  3 & 4.