PSHE & RSE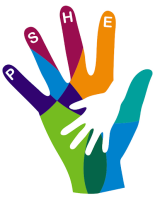 At Mile Oak Primary School we believe that PSHE is key to our children's emotional development and well-being. It is at the heart of our curriculum underpinning our school culture and learning. Our PSHE curriculum promotes the school values of respect, courage, pride and ambition which are key skills beneficial to our children now and in the future. PSHE allows pupils to become safe, happy and healthy individuals and encourages them to develop an understanding of others and how we are all different and all equal. At Mile Oak our PSHE curriculum is based on the DFE statutory guidance for Primary Relations and Health Education and the PSHE Association programme of study. Our curriculum map has been developed using materials from Brighton and Hove City Council and the 1 decision scheme of learning.
Click here to view our curriculum map
Click here to view our PSHE/RSE Policy
Click here to see our progression in vocabulary
We explore many important topics which encourage the personal and social development of the child and enables our pupils to gain the skills to become active participants who contribute to their local community and the wider world.
We are happy that our children feel comfortable to discuss and debate topics due to our safe and welcoming PSHE classrooms. We believe that all members of our school community have the right to feel valued and respected.
Summer - Feeling Good, Feeling Safe
This half term children from all year groups will be learning the topic 'Feeling good, feeling safe' in PSHE. The topic is broken down into 4 lessons:
Lesson 1- Feelings and Feeling Safe
Lesson 2- Feeling unsafe and early warning signs
Lesson 3- Body awareness and secrets
Lesson 4- Networks and Telling
We are teaching these lessons in line with the DfE 'Keeping children safe in education' guidance as well as the DfE 'Relationships and Sex Education (RSE) and Health Education' guidance. We will also be using the plans provided by the Brighton and Hove PSHE department but adapting these for our children using our 1 decision resources where applicable. The lesson slides and resources can be found on our website: http://www.mileoakschool.co.uk/brighton-hove/primary/mileoak/site/pages/learning/psherse
In lesson 3, children will be learning the correct scientific vocabulary for their body parts. This vocabulary is tiered so that it is suitable for the children in each year group. Your child may be coming home and discussing this vocabulary, which we hope you will support them in using correctly and appropriately. The vocabulary can also be found on our website using the link above.
We hope that by teaching this topic and vocabulary now we will help our children to become confident and safe individuals.
Spring 2
This term all children will be learning about the topics 'Good to be Me' and 'Health, Drugs, Alcohol and Tobacco Education'. In 'Good to be Me', we will be discussing our identities and the feeling of belonging by looking at our similarities and differences. In 'Health, Drugs, Alcohol and Tobacco Education', we will be covering aspects of making healthy choices (such as healthy eating, exercise and sleep) and having an awareness of safe choices with regards to medicine, alcohol and tobacco. 
Queries
The school's PSHE and RSE Leaders are Miss Turnbull and Mrs. Collings.
If you have any questions about the school's PSHE and RSE curriculum, contact your child's class teacher or Miss Turnbull via the school office.